FIRST was conceived and created in 2002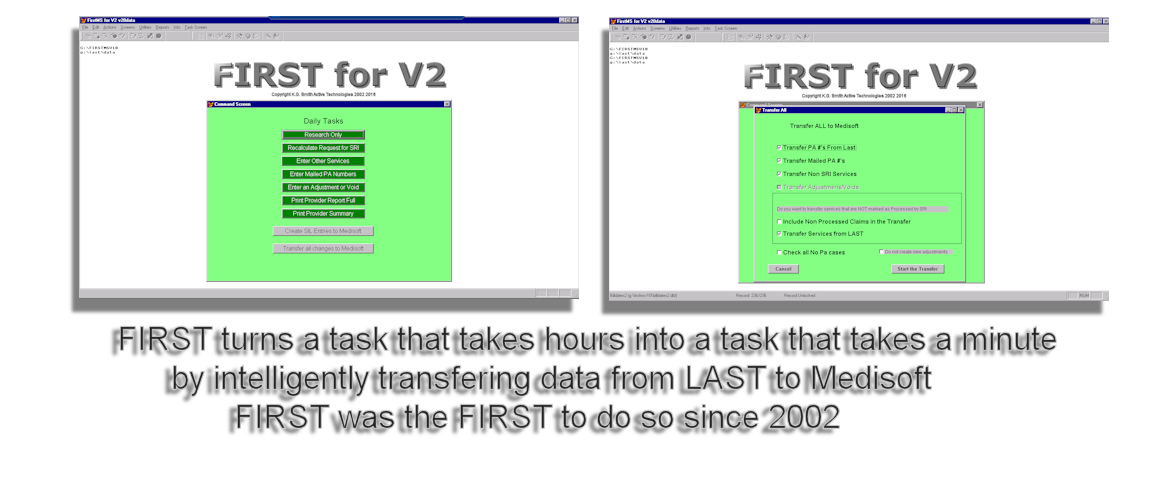 ---
IMSTOOLS for ACCUSPORT Inventory Management Systems
is a suite of tools to complement and save Hundreds of Man Hours Receiving, Inventory, Firearms, and more
The suite works on standard laptops or windows tablets that can accept a hand held scanner.
PURCHASE ORDER MODULE
This makes it a breeze to receive  a very large mixed purchase order and enter it into inventory.
---
FIREARMS INVENTORY BY LOG NUMBER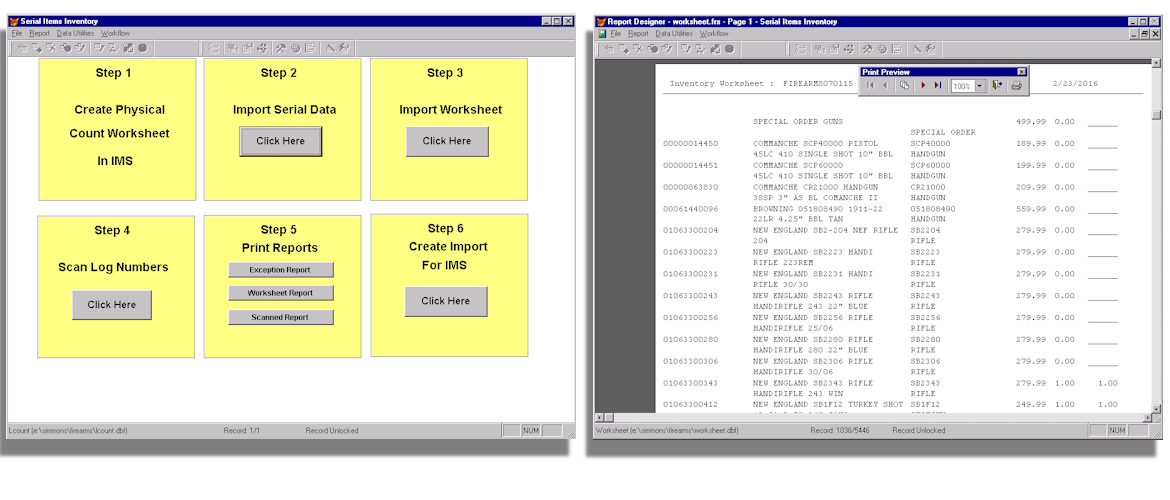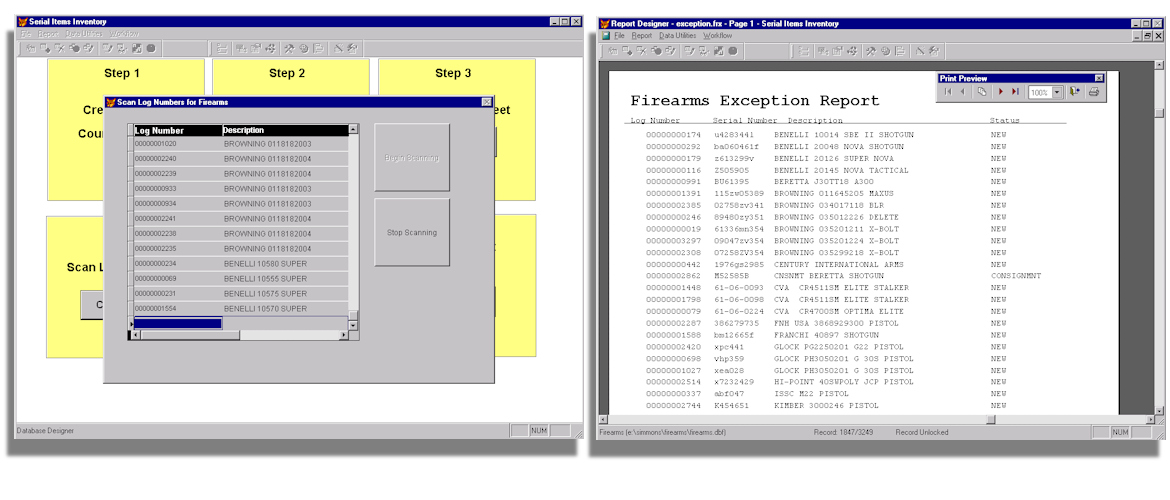 Know exactly Which firearms were NOT scanned with the FIREARMS EXCEPTION REPORT. This also updates inventory in ACCUSPORTS IMS v6
---
SCAN INVENTORY COUNT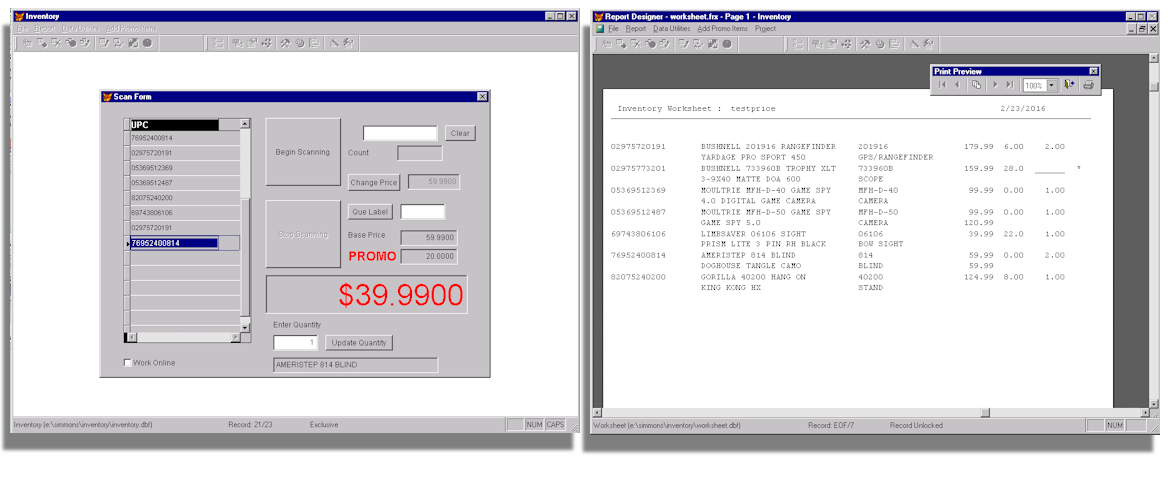 Scan in inventory with hand held scanner,  Change Prices on the FLOOR, work online or offline.
---
OTHER SOFTWARE CREATED INCLUDE:
Crisis Line Call Log and SUICIDE assessment reporting forms.
Statistical Data reporting software for various projects: